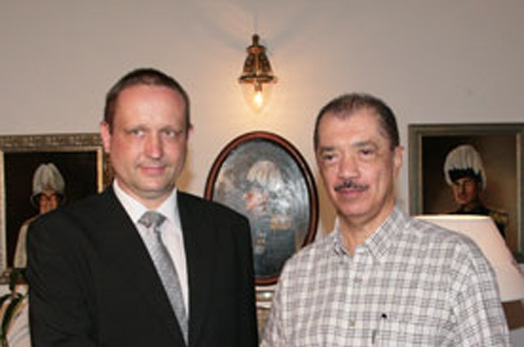 Slovakia's new ambassador to Seychelles
Wed, 21 April 2010
April 21, 2010 -- The new ambassador of Slovakia to Seychelles is Mr Milan Zachar. He presented h is credentials to President James Michel at State House yesterday.
He later called on Vice-President Joseph Belmont.
Mr Zachar said the Slovak Republic, as part of the European Union, is determined to continue helping Seychelles in the fight against piracy. He also talked of possibilities to sponsor Seychellois students in his country.