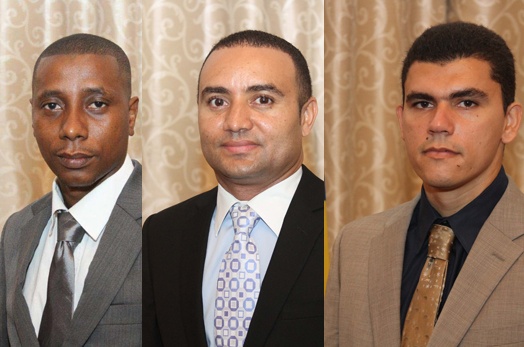 New Appointments In The Ministry Of Finance, Trade And Investment
Sun, 08 September 2013
The President of the Republic has announced the appointment of Doctor Steve Fanny to the post of Principal Secretary for Economic Policy, Trade & Investment to replace Mr. Bertrand Belle who has proceeded on a two-year postgraduate course at Harvard University.
The President said that the appointment of a principal secretary with a specific focus on trade matters was timely and underlined the importance that Seychelles attached to its forthcoming entry to the World Trade Organisation, and the need to making all necessary policy adjustments and preparations at national level to ensure a smooth transition.
The President has also announced the appointment of Mr. Patrick Payet, currently the Comptroller General, to the post of Principal Secretary for Finance.
Mr. Payet has an Honours degree in Accounting and Finance from the University of Manchester, and  a First Class Master's Degree in Leadership and Strategy from the Institute of Public Administration in Ireland, obtained through the Seychelles Young Leaders Programme in 2009.
Mr. Payet has held the post of Chief Finance Officer and Director of Financial Planning in the Ministry of Finance before his promotion to the positions of Deputy Comptroller General in 2009, and Comptroller General in January 2013.
The President said that Mr. Payet was an industrious worker, and had put his training to excellent use.  He had demonstrated the ability to deal with the complexities of managing and controlling the national budget. The President said that Mr. Payet's success should be an inspiration for all other young Seychellois.
The appointments take effect from 9th September 2013.