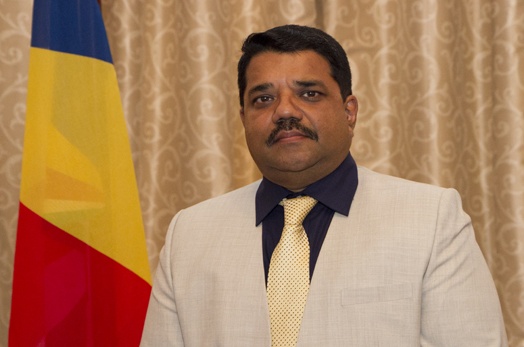 New CEO for Health Care Agency
Wed, 08 January 2014
President James Michel has appointed Dr Suresh Kumar Menon as CEO of the newly created Health Care Agency.

Dr Menon is an Indian national, who was formerly Commissioner of Health at the Abu Dhabi Health Services, UAE, and previously worked at the International Modern Hospital in Dubai as Chief Executive Officer. Dr Menon has 20 years experience in hospital administration and medical practice, having also worked in UAE, India, Nepal and Russia. During his career he was also Head of Apollo Eye Research Institute, of the Apollo Group of Hospitals, Kerala, India.

Dr Suresh Menon has a Master Degree in Health Administration from the University of New South Wales, Sydney, Australia, as well as Post Graduate Diploma in Ophthalmology from Fyodorov Eye Institute, Moscow, Russia, where he also obtained a Super Specialisation Certificate in Eye Microsurgery. He is a member of the Royal Australasian College of Medical Administrators and  an Associate Fellow of the Australian College of Health Service Executives. He holds the distinction of 'Dubai Quality Appreciation Award 2009' in Healthcare.

His appointment took effect on 1st January 2014, the date upon which the Health Care Agency was also established by law.