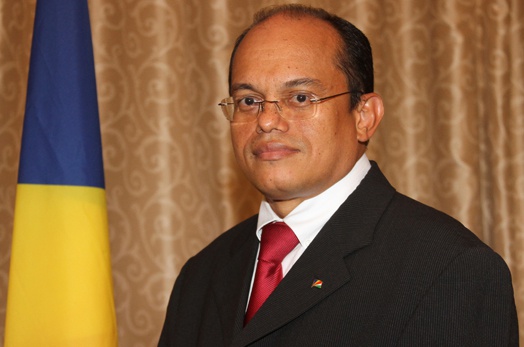 Resignation of Professor Rolph Payet as Minister of Environment and Energy
Fri, 03 October 2014
President James Alix Michel has today confirmed that he has accepted, with regret, the resignation of Professor Rolph Payet as Minister of Environment & Energy.  The resignation will take effect on 4th October 2014.
In accepting the resignation, the President thanked Professor Payet for the invaluable contribution that he had made to Government and to the country during his tenure of office as Minister.  He had been instrumental across various national domains, and had played a key role in the establishment of the University of Seychelles.
The President said that Professor Payet's appointment by the United Nation as the Executive Secretary for the Basel, Rotterdam and Stockholm Convention, was testimony to the high regard held by the international community for his contribution to global environmental protection and advocacy.
The portfolio responsibility for Environment and Energy will revert to the President for the time being, pending its assignment to another Minister.