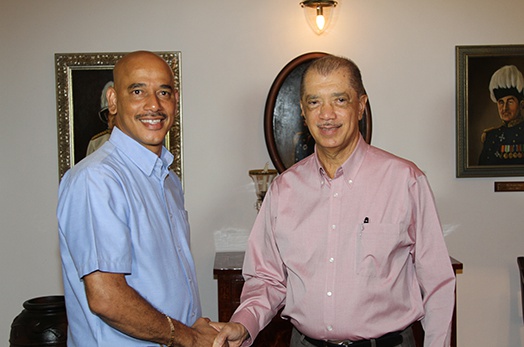 President Michel meets with the Leader of the Opposition
Fri, 16 October 2015

President James Michel met with the Leader of the Opposition in the National Assembly, Mr. David Pierre, this morning at State House, in the last of a series of meetings to discuss issues of national importance, prior to the December presidential election.
The President and Mr. Pierre discussed the upcoming election and the importance for maintaining  stability for the country.
The President thanked Mr. Pierre for his constructive criticism during their dialogue, which he said enabled him make decisions that are inclusive of many views from various sectors of society.