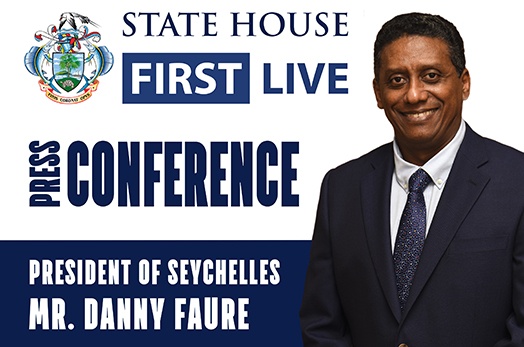 President Faure Holds National Press Conference
Tue, 14 February 2017
Following his State of the Nation Address, President Danny Faure will meet the National Press at State House on Wednesday 15 February from 1900hrs for a question and answer session.
President Faure will take questions from the National Media on his State of the Nation Address and other issues in relation to the way forward for Seychelles.
The press conference will be live on SBC TV, Paradise FM and AM Radio Sesel, and accessible via online stream for international audiences.