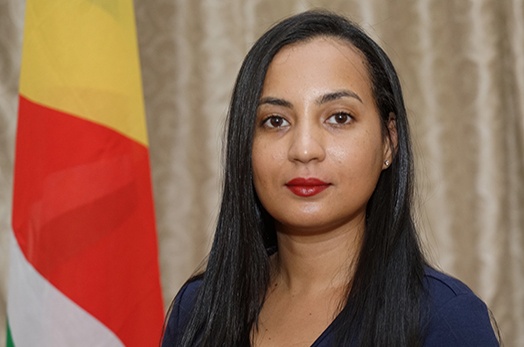 Structural Changes in the Ministry of Finance, Trade & Economic Planning
Thu, 16 March 2017
President Danny Faure has announced that in view of the increasingly heavy workload of the Finance & Trade Department, he is creating a separate Department for Trade.
Miss Cillia Mangroo, who was previously the Director-General for Trade, has been appointed as Principal Secretary for Trade effective 15th March 2017.
Ms Mangroo holds a Bachelor's Degree in Economics and Finance from the University of Manchester and a Master of Laws in International Trade Law, Contracts and Dispute Resolution from the University of Turin, Italy.
The Finance Department will continue to be headed by Mr Patrick Payet as Principal Secretary.
Mrs Elizabeth Agathine also remains the Principal Secretary for the Economic Planning Department in the same Ministry.
The structural changes all take effect as from today, 16th March 2017.