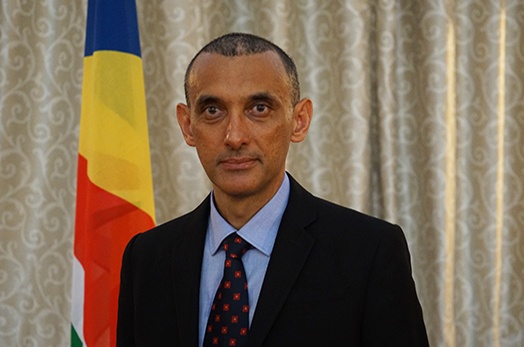 President Appoints Chief Executive Officer of the Health Care Agency
Mon, 24 April 2017
Following the recommendation of the Board of the Health Care Agency, President Danny Faure has appointed Dr Danny Thomas Louange as the new Chief Executive Officer of the Health Care Agency with immediate effect.
Dr Danny Louange was appointed as Deputy CEO of the Health Care Agency in April 2014.  He had been acting as CEO since the resignation of the former Head of the Agency, Dr Suresh Menon, in August 2016.
Dr Louange specialises in Orthopedics and spine surgery.  In addition to his experience in Seychelles, Dr Louange has practised extensively in hospitals Singapore for over 15 years, and also lectured in Medicine at Universities in Singapore.