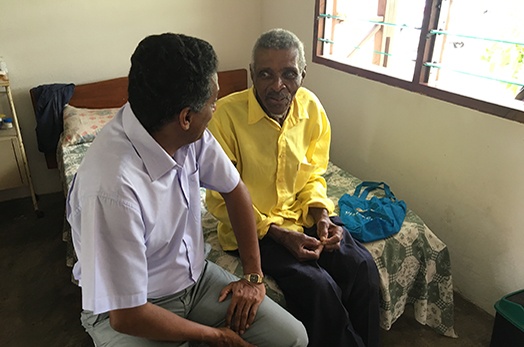 President Faure pays surprise visit to Elderly Home at Grand Anse, Praslin
Sun, 25 June 2017
President Danny Faure dropped in at the Elderly Home at Grand Anse, Praslin this morning.
He visited all 8 residents in their rooms and chatted with each one of them, before meeting with the administrator and the home carers.
President Faure thanked the administrator and home carers for the dedicated care they are giving to all the residents.