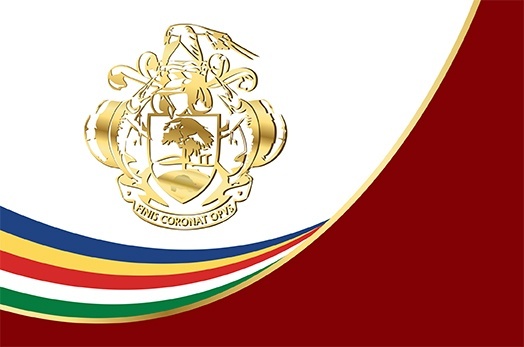 Board of the Agency for the Prevention of Drug Abuse and Rehabilitation
Fri, 08 September 2017
President Danny Faure has announced the composition of the Board of the new Agency for Prevention of Drug Abuse and Rehabilitation.  The Board will be headed by Dr Patrick Herminie as Chairperson, and Hon Bernard George, MNA as the Vice Chairperson.

Other Members, appointed in accordance with the law setting up the Agency, will be as follows:

·         Mr Patrick Payet (PS Finance)

·         Ms Odile de Commarmond, PS (Education)

·         Mr Jules Baker, PS (Employment)

·         Ms Marie-Josée Bonne (PS Family Affairs)

·         Mr Denis Barbe (PS Habitat)

·         Dr Bernard Valentin (PS Health)

·         Ms Marie-Céline Vidot (PS Local Government)

·         Mr Fabien Palmyre (PS Youth)

·         Hon Sebastien Pillay (Member of the National Assembly)

·         Ms Juliana Esticot (Registrar, Supreme Court)

·         Mr Reginald Elizabeth (Commissioner of Police)

·         Mr Kishnan Labonte (Chief Officer, NDEA)

·         Ms Suzanne Fock-Tave, (Chairperson of the Seychelles Medical & Dental Council)

·         Ms Noella Gontier (Director, Campaign for Awareness, Resilience and Education)

·         Mr Jules Hoareau (Chairperson, Citizens Engagement Platform Seychelles)

·         Mr Oliver Bastienne (Chairperson, Seychelles Chamber of Commerce & Industry)

·         Ms Barbara Coopoosamy (Chairperson, Association of Media Practitioners of Seychelles)

·         Bishop Denis Wiehe (Chairperson, SIFCO)

·         Mr Trevor Hoareau


The Board appointments will take effect from 11th September 2017.