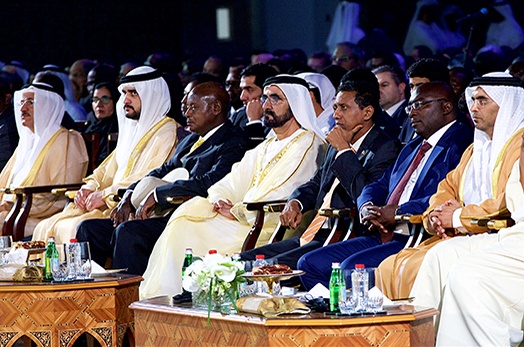 President Faure participated in the first day of the Africa Global Business Forum 2017
Wed, 01 November 2017
Dubai: President Faure was received by Sheikh Mohammed Bin Rashid Al Maktoum, Vice President and Prime Minister of the UAE and ruler of Dubai.  President mentioned that "out of the 35,000 trips that our citizens made in the first nine months of this year, one third visited Dubai.  I wanted to thank him for the hospitality the UAE has afforded to our citizens.  Furthermore, the UAE has now become our third biggest tourism market."  This highlights the UAE's evolving role in our economy, our trade, and in our investment. 

This is the fourth time that the Forum has been held, and its theme for this year is Next Generation Africa.   The Forum's focus is the next phase of growth and development on the Continent and will explore the potential for leveraging technology to accelerate growth across Africa; discuss the power of the emerging private sector; identify the opportunities for financing; and partnering with Africa's dynamic entrepreneurs. 

The Forum is being attended by 1,200 delegates from over 100 countries.