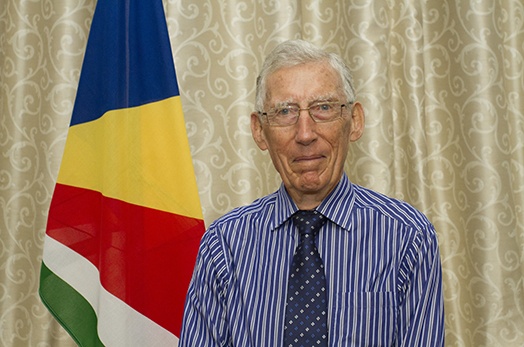 Appointment of the Board of Trustees of the Seychelles Pension Fund
Mon, 26 February 2018
President Danny Faure has today announced the appointment of the new Board of Trustees of the Seychelles Pension Fund, which takes effect on 1st March 2018, for a term of three years, and in accordance with Section 6 of the Seychelles Pension Fund Act.
The Chairperson of the Board of Trustees will be Mr Edwin Palmer.
The other Board Members are:
Mr Patrick Payet
Ms Cilia Mangroo
Mr Ravi Valmont
Ms Malika Jivan
Ms Brenda Morin
Mr Antoine Robinson
Mr Peter Sinon
Ms Cindy Vidot
Ms Marie-Claire Marie
Mr Bernard Adonis
Ms Elsie Morel

The President also thanked the Members of the outgoing Board for the invaluable contribution they had made to the Seychelles Pension Fund during their term of office.