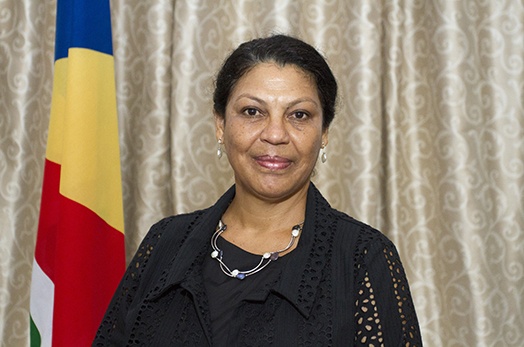 Appointment of Deputy Chief Executive Officer- Health Care Agency
Thu, 12 July 2018
President Danny Faure has appointed Mrs Kathleen Cécile as the Acting Deputy Chief Executive Officer of the Health Care Agency, in accordance with the recommendations of the Board of the Agency.
Mrs Cécile has followed a Postgraduate Programme in Pharmacology and Pharmaceutical Medicine, and she also holds a Certificate in Accounting from the Open University in the United Kingdom.
She has over 30 years' experience in the pharmaceutical industry, including 10 years as Director of the Regulatory Affairs and Development at the Eurodrug Laboratories in the Hague, Netherlands.
Mrs Cécile is presently Director of Procurement in the Health Care Agency.Her acting appointment as Deputy CEO takes effect on 15th July 2018.