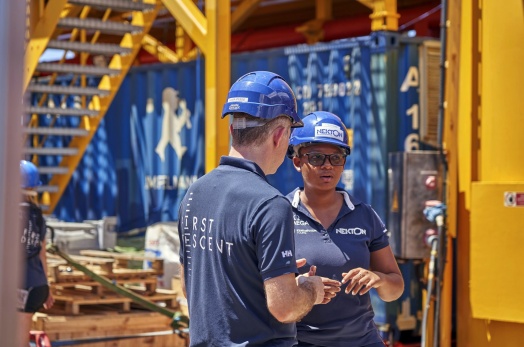 President congratulates First Seychellois to explore depths of Indian Ocean
Sat, 09 March 2019
The President of the Republic has congratulated Ms Stephanie Marie, who yesterday became the first known Seychellois to explore the ocean in Seychelles below scuba depth.
Ms Marie, a 23-year-old marine researcher with SFA, was given the chance to sit as co-pilot in a submersible part of the Nekton Deep Sea Expedition. She went down to a depth of 70 metres in a test dive, near Alphonse Island. The young scientist was given this opportunity yesterday, on International Women's Day.
President Faure has congratulated her on this historic feat, and said how proud and happy he is. "I hope that you continue to inspire young Seychellois, especially women, to take advantage of the incredible opportunities available in this field," he said.
The seven-week expedition is expected to run until 19 April.
(Photo courtesy of AP Photo/David Keyton).