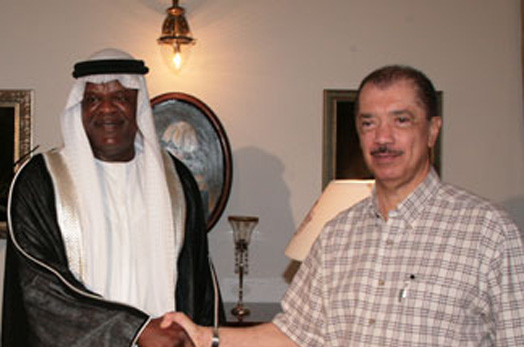 UAE 's new ambassador accredited
Wed, 21 April 2010
April 21, 2010 -- The new ambassador of the United Arab Emirates to Seychelles is Mr Mullala Mubarak Suwaid Al Ameri. He presented his credentials to President James Michel at State House yesterday.
Hew later called on Vice-President Joseph Belmont.
Mr Al Ameri said the UAE plans to open an embassy in Seychelles and other Indian Ocean countries.