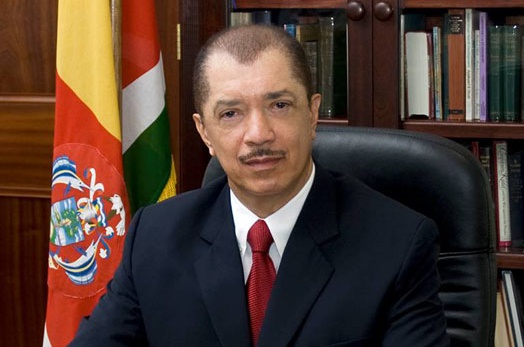 Seychelles President to attend US-Africa Summit
Mon, 04 August 2014
President James Michel travels to Washington today to attend the first US-Africa Summit this week , where he will meet with US President Barack Obama and other African leaders to discuss investment, peace and regional stability as well governance issues.
President Michel will be accompanied by Minister for Foreign Affairs Jean-Paul Adam.
"In the spirit of broadening cooperation between Africa and the United States of America, we commend the American government, and President Barack Obama, for the initiative taken to organize this 1st US-Africa Summit. The organization of this summit gives us the timely opportunity to move beyond the stale image of a relationship based on aid, crisis management and unequal trade, investment and development," said President Michel in a national statement issued to the US government.
President Michel said that Seychelles will come to this Summit with a message of confidence, especially in the unparalleled opportunities in Africa, and determination and will of its peoples.
"Confidence in our nation-Seychelles- Africa's smallest country whose development is anchored in people centred development, and in harnessing the vast potential of Africa's blue economy. Confidence in the United States of America, as an engaged partner in building a safer, more stable world where wealth and opportunity can be shared more evenly. And confidence in what Africa and the US can achieve together- if we join forces to work for security, freedom and prosperity in the world."