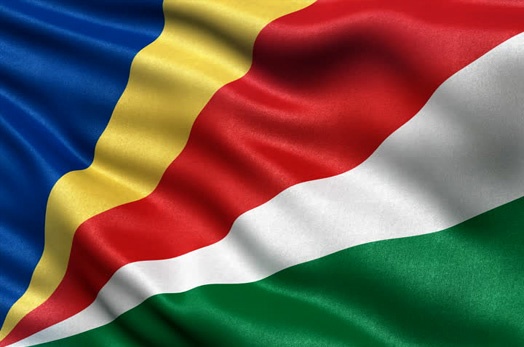 Cabinet Business – Wednesday 31st May, 2017
Wed, 31 May 2017
President Danny Faure chaired a meeting of the Cabinet this morning at State House, which discussed a number of policy and project memoranda.
Cabinet considered the findings of a research on the state of poverty in Seychelles and approved strategies for addressing emergent issues.  Part of the strategies will involve the setting up of a coordinating framework for poverty alleviation. Additionally, Cabinet approved for immediate action the recommendations of the task force on Corgat Estate.
The Cabinet approved the feedback and recommendations from the white paper consultations on the Human Rights Commission Bill.  The recommendations would be considered in the final drafting of the legislation by the Department of Legal Affairs.
Cabinet approved for the signing of a Memorandum of Understanding between Government and the Citizens Engagement Platform (CEPS).  The MOU would establish a framework for the Civil Society Organisations (CSOs) through CEPS to engage with Government and vice-versa.  It is envisaged that the CSOs would act as a voice for the citizens and play an important advocacy role in decision-making.
Further to President's announcement in the State of the Nation Address, Cabinet has approved measures to ensure public access to beaches.
Cabinet considered and approved for Seychelles to present four voluntary commitments to the Ocean Conference to be held in New York between 5th and 9th June.  The four commitments would be part of Seychelles' strategy towards the achievement of the United Nations' Sustainable Development Goal 14.   The SDG 14 focuses on conservation and sustainable use of the oceans, seas and marine resources for sustainable development.
Cabinet approved recommendations for better management of dumping of liquid waste.
Cabinet approved the implementation framework for the seed capital grant which was announced in the budget speech of 2017.  Government will make available to eligible entrepreneurs a maximum of SCR50,000 to assist them in starting their business.
Cabinet approved for the selling of Government shares in Nouvobanq and Development Bank of Seychelles.  The manner in which this will happen will be announced later.
Cabinet considered the Grand Police Citizens' Initiative, and has decided that the parcel of land Number T575 should become a protected area. The Cabinet has agreed that the Government takes steps to engage with the relevant owners so that T575 is returned to the Government, and following this, declared a protected area.
Cabinet approved for the formation of a National Information Sharing and Coordination Centre.  This Centre will coordinate all maritime information for increased security and safety in the maritime space.