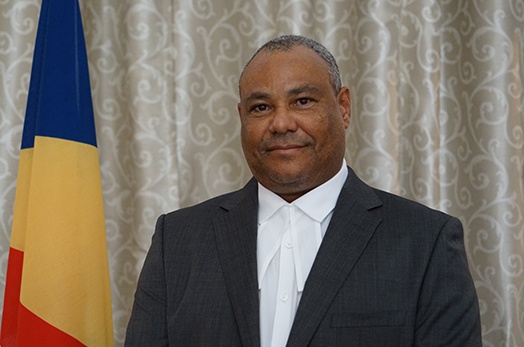 Appointment of New Attorney General
Thu, 28 September 2017
President Danny Faure has announced that, following the recommendations of the Constitutional Appointments Authority, and in accordance with Article 76 (1) of the Constitution, he will be appointing Mr Frank Ally as the new Attorney General, with effect from 12th October 2017.
Mr Ally holds a Degree in Law, and was called to the Bar in January 1998.  He served as a State Counsel for four years, before joining the private sector as an Attorney at Law from 1999, first in the Law Chambers of Francis Chang Sam, and subsequently running his own Chambers from 2006.
The post of Attorney General became vacant on 31st March 2017 when Mr Ronny Govinden, who previously held the post, was appointed a Judge of the Supreme Court.  Mr David Esparon has been acting as Attorney General since then.
Mr Frank Ally will be sworn in to office at a ceremony at State House on 12th October 2017.