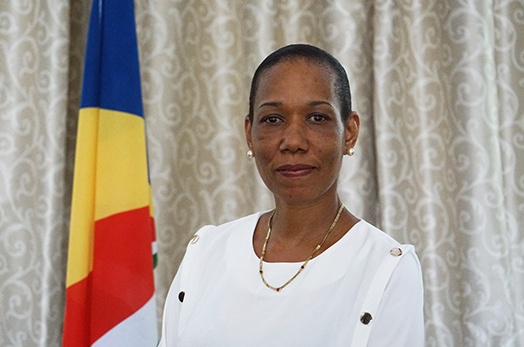 Appointment of Board and CEO of ANHRD
Mon, 30 October 2017
President Danny Faure has announced the appointment of a new Board of Directors of the Agency for National Human Resource Development effectivetoday, the 30th October, 2017 for a period of three years. The Chairperson of the Board is Mr John Stravens and the Vice-Chairperson is Ms Fiona Ernesta.
The other Members  of the Board are
Ms Pamela Camille
Ms Seylina Verghese
Mr Jean-Michel Domingue
Mr Michel Bistoquet
Mr Victor Pool
President Danny Faure has also appointed Mrs Nadia Lauricourt as the new Chief Executive Officer of the Agency effective from the 1st November, 2017.  Mrs Lauricourt has been acting as the CEO since the resignation of Mr Terrence Francoise from the post in June, this year.
Inset Photo: Mrs Nadia Lauricourt-CEO ANHRD