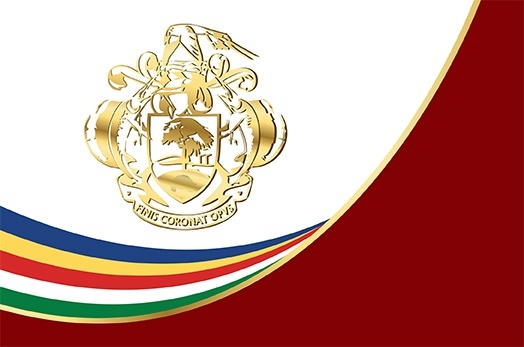 President Faure visits Bird Island and Denis Island
Thu, 09 November 2017
President Danny Faure obtained a first-hand view of best practices for the integration of sustainable tourism and environment conservation following a visit yesterday to two private outer islands: Bird and Denis.
In the morning, the President visited Bird island where he received a guided tour from the General Manager, Mr Guy Savy. During the tour, President Faure had the opportunity to visit some of the key attractions on the island such as Anse Hirondelle, the Lesser Moddy Tern Reserve, the Sooty Tern Reserve, and the eco guest lodges. He also saw the staff quarters and other facilities available on the island.
Bird Island features 24 individual eco-lodge chalets, situated among the coconut trees of the island's old plantation. It has been in operation for over 35 years.
During discussions with management and staff, President Faure also got an overview of the benefits and challenges of operating such a tourism establishment. Sustainability and environment conservation are the core driving values of daily operation.
President Faure commended the Bird Island team for the successful combination of eco-tourism; which includes elements like the eco-lodges, energy conservation, and ecological sustainability, supported by an able and experienced community of Seychellois staff.
During the tour, the delegation had the opportunity to appreciate the flora and fauna of the island as well as the array of unique species of birds and land tortoises found on the island.
President Faure in the afternoon visited Denis Island, where he was welcomed by owners Mikey and Kathy Mason, before proceeding for a guided tour of the island. The places visited included the tourist attraction sites, environment conservation locations, agricultural farms, historical landmarks, and furniture production workshops.
The Denis island holiday experience houses a tourism establishment of 25 villas which operate alongside numerous self-sustainable activities, showcasing examples of best practices in environment conservation such as the production of its own agricultural and horticultural products and furniture on the island. Such a model of eco-tourism and sustainability provides Denis Island with extensive cost-cutting economic benefits, sustaining the hotel's own consumptions of quality organic agricultural products and minimising reliance on imported products and associated charges.
During discussions with the management of both islands, President Faure expressed interest to showcase and share some of the best practices currently being implemented on Bird and Denis as successful models of the integration of sustainable tourism and environment conservation.