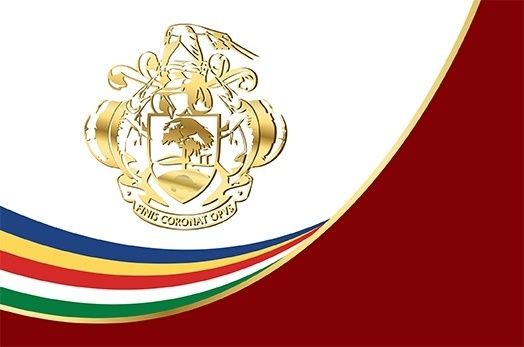 President Faure returns from visit to Outer Islands
Sun, 10 December 2017
The President of the Republic, Mr Danny Faure, returned from his first trip to the Outer Islands where he visited Astove, Assumption, and Aldabra, yesterday afternoon.
On Astove, the President was welcomed by the CEO of the Island Development Company (IDC), Mr Glenny Savy, the SPDF Officer attached to the Radar Project, Lt Warren Andre, and other officials working on the island. President Faure visited the newly completed air field and saw firsthand the sand dune formation and effects of erosion; and was briefed on possible methods to help minimise coastal erosion. As part of the military component of the President's visit to Astove, President Faure visited the Coastal Surveillance System at the Astove Remote Radar Station. He was taken on a guided tour by Lt. Warren Andre to see how the Station operates and assess the progress of the project. The President also visited the Astove village where he viewed the staff facilities, and Astove Lodge, a tourism establishment offering fly-fishing activities.
President Faure also visited Assumption Island as part of his outer island tour, where he had the opportunity to discuss the Master Plan for the Re-development Project of Assumption Island onsite. He saw the Military Coastal Surveillance System and discussed its running and challenges being encountered to maintain the daily operation. The President also had the opportunity to meet some of the IDC staff working on the island, and see some of the key attraction sites.
President Faure was later welcomed at the UNESCO World Heritage site, Aldabra Atoll, by the Chairman of Seychelles Island Foundation (SIF), Mr Maurice Loustau-Lalanne, Chief Executive Officer of SIF, Dr Frauke Fleischer-Dogley, and the SIF team on Aldabra. On Aldabra, President Faure was briefed on the various ongoing marine and land conservation programmes taking place on the island. He visited key locations of the Atoll where he had the opportunity to see specific environment protection strategies being implemented in relation to renewable energy, sustainable fishing, the eradication of invasive species, as well as various other research programmes. He was also briefed on the newly installed High Resolution GPRS System, set up as part of climate change data collection in collaboration with the Meteorological Centre and other international partners. Whilst on the island, the President also inaugurated the Aldabra Solar PV System and the new Cyclone Shelter. He also had the opportunity to see the research and conservation equipment and facilities available for the volunteers and researchers.
As the Patron of SIF, President Faure's visit to Aldabra was also an opportunity to interact with the SIF Aldabra team and discuss life on the island. He thanked them for their tremendous sacrifice, and commended their hard work that ensures Aldabra remains a well-conserved natural jewel that both Seychelles and the world can take pride in. 2017 marks 35 years since Aldabra was given the status of a World Heritage Site.