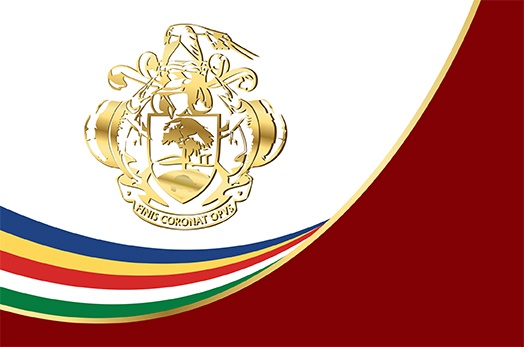 President Danny Faure has today announced a Cabinet reshuffle involving a reduction in the size of the Cabinet which will now comprise 10 Ministers in addition to the President and the Vice President.
In the restructuring of Government following the reshuffle, the President will retain all his portfolios which include the Departments of Defence, Legal Affairs and Public Administration.
The Vice-President will also retain his existing portfolios which include the Departments of Foreign Affairs, Information Communication Technology, Information, and The Blue Economy.  In addition, the Vice-President will now hold the portfolio for Industry & Entrepreneurship Development.
The Designated Minister, Mrs Macsuzy Mondon, will be assigned responsibility for Home Affairs, Local Government, Youth, Sports, Culture, and Risk & Disaster Management.
Minister Jean-Paul Adam remains the Minister of Health.
Minister Mitcy Larue will be the new Minister of Family Affairs.
Minister Charles Bastienne will be the new Minister of Fisheries & Agriculture.
Minister Didier Dogley will be the new Minister of Tourism, Civil Aviation, Ports & Marine.
Minister Wallace Cosgrow will be the new Minister of Enviroment, Energy and Climate Change
Minister Maurice Loustau-Lalanne will be the new Minister of Finance, Trade, Investment and Economic Planning, with Mr Patrick Payet as Secretary of State.
Minister Jeanne Simeon will be the Minister of Education & Human Resource Development.
Minister Myriam Telemaque remains the Minister of Employment, Immigration & Civil Status.
Minister Pamela Charlette will be the new Minister of Habitat, Lands, Infrastructure, and Land Transport.
The President thanked Minister Joel Morgan and Minister Peter Larose who are leaving the Cabinet.  The President said they had made an extremely valuable contribution to the development of the country, and wished them all the very best for the future.
The President also announced the appointment of Mr Damien Thesee as the new Principal Secretary for Finance, and Ms Irene Croisee as the new Comptroller General.These changes will all take effect from 27th April, 2018.