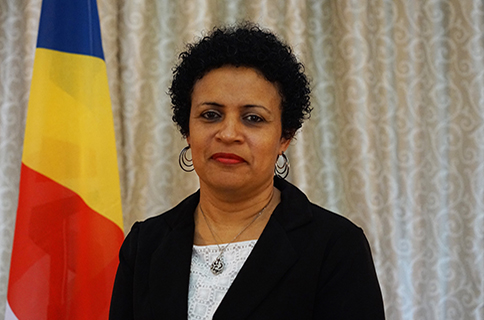 Doreen Arnephy
Doreen Arnephy was born on 10th October 1973 in Victoria. She is married.
Doreen completed her secondary education at La Misere School and attended the National Youth Service for two years, where she was awarded the Best Overall Student Performer for the 1989-1990 class.
Doreen studied for O Levels and for a Diploma in Primary Teacher Education at the Seychelles Polytechnic, School of Education in 1991-1994, where she was awarded Best Student in the Diploma course.
In 1995 Mrs Arnephy started her career as a primary teacher. She held different responsibilities over the years among which was the Professional Development Facilitator at the school for the School Improvement Project.  In 1999 she was awarded Employee of the Year for her outstanding work as a teacher.
In 2001 she joined the Independent School as an Upper Primary School teacher where she taught English, Social Studies and Geography until 2011.
In 2006-2007, Doreen completed a Bachelor in Education from Edith Cowan University of Western Australia and received an Honour Roll for outstanding performance.
Doreen Arnephy was appointed as the Director-General for Presidential Affairs in the President's Office in September 2011.
In 2017, after a two-year course, she graduated with a Master's Degree in Public Administration with a First Class Award from the Eastern and Southern African Management Institute (ESAMI) and the University of Seychelles.
In July 2017, Doreen was promoted to the post of Principal Secretary for Public Affairs in the Office of the President.